Airhockey Championship Deluxe features a whooping set of 8 totally different playing fields that you can choose from. Play against your friend or compete against an AI that will knock your socks of if you dare playing it on HARD.
Do you have what it takes to be the first on the field to score 7 goals ?
You are equipped with customizable paddles and pucks for each unique theme that make it even more fun to blast your opponent into the ground with blazingly fast game physics that will make not only your hands sweat.
Completing 75 exciting missions will keep you hooked for hours and let you unlock new themes along the way.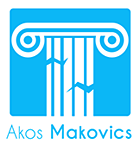 © 2019 Akos Makovics. All Rights Reserved.
Check out all our amazing games for iOS and Android,
search for the word "Akos Makovics"